Back to search results
Entry Pass for a Child ($17.10), Adult ($22.50) or Family of Four ($68.40) to Dracula's Haunted House (Up to $76 Value)
Description
The vampire was constantly complaining that his house mate was no fun because he was always feeling drained. Become the life of the party with today-s Groupon for Dracula-s Haunted House, Surfers Paradise:
The Deal
$17.10 for an entry pass for a child aged under 18 years (total value up to $19)
$22.50 for an entry pass for an adult aged 18 years and over (total value up to $25)
$68.40 for an entry pass for a family of two adults and two children (total value up to $76)
Groupies experience chills and thrills over five storeys showcasing various scary features. Move through the rooms at your own pace and encounter monsters, evil clowns, creepy crawlies, pirates and other spooky critters, teamed with realistic designs and special effects. Prove to friends and family that you-ve overcome your fears with a survival certificate and wrist band, and raid the gift shop for all sorts of scary memorabilia.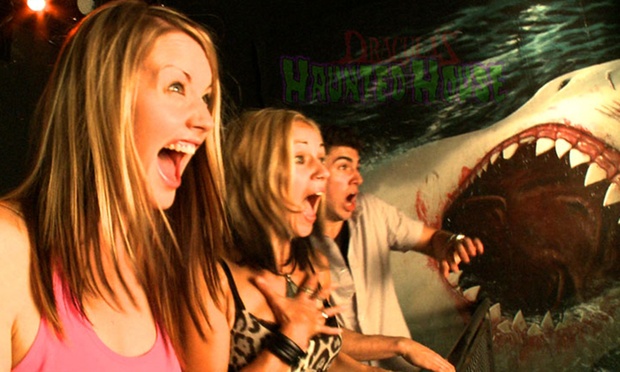 Dracula-s Haunted House
Dracula-s Haunted House is a purpose-built, five-storey attraction designed to scare visitors out of their skins. Filled with optical illusions, eerie special effects, horrid monsters and a museum of weird collectables, each floor features a different flesh-crawling theme. The truly fearless peek behind the Dare Doors, where the most extreme scares and ghoulish sights await.
Details verified 01/04/2015
Learn more about Groupon Merchant Review Policy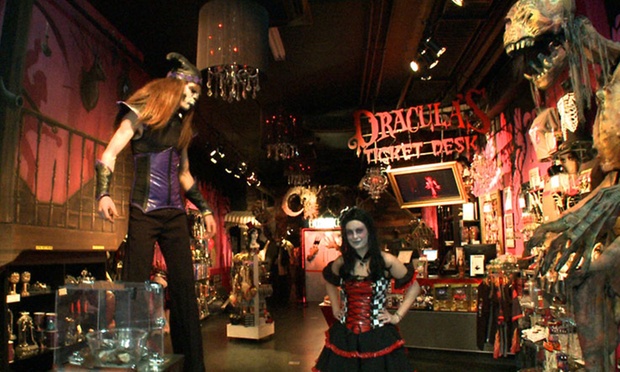 Category
Location
View Deal